Join us for a squash clinic and exhibition led by Chatham Club professionals Sunny Seth and Aqib Hanif.  Come play, come learn and then reward yourself with a Bloody Mary while watching Aqib and Sunny run each other ragged in a sure to be entertaining exhibition.  Our regular round robin will take place from 9:00-10:30.  From 10:30-11:30 the pro's will offer two clinics one for the first 15 members who register (all levels) and another for the first 15 guests of members who register.  After the clinics Aqib and Sunny will play an exhibition.
Event Schedule:
9:00-10:30 Adult Members Round Robin
10:30-11:30 Adult Member Clinic (All levels-Courts C,D&E) Adult Guest Clinic (Intro to squash beginner level Courts A/B)
11:30-12:15 Bloody Mary & Pro Exhibition (Aqib Hanif vs. Sunil Seth)-Adult members & their guests
If you would like to bring a guest to the Intro Clinic and Exhibition we will provide equipment and give then an introduction to the great sport of squash!
Event Registration for Clinics (limited to first 15 players who register!)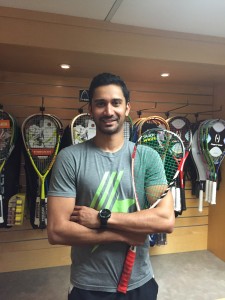 Aqib Hanif
Professional Instructor
Aqib@MitchellSquash.com
973 377-1900
Aqib has coached players from rank beginners to internationally ranked players.  He is originally from Pakistan.  Aqib won the Asian Junior Squash Championships in 2005, and was a quarter-finalist in the 2004 British Open, Bu17.  He is a 5-time winner of Pakistan's National Collegiate Championships and went on to compete on the PSA pro tour for three years.  He has achieved a world ranking of 108.  Aqib enjoys sharing his experiences as a coach and world-class athlete with his students.
Sunil Seth
Professional Instructor/Touring Professional
973 377-1900
Sunny Seth is a Guyanese squash professional, currently ranked 133 in the world. He was based in Perth, Australia, before moving to the US He has joined our teaching staff and will continue to compete on the PSA squash tour. Sunny represented Guyana in the 2014 Glasgow Commonwealth Games and recently led the Guyanese men's team to qualify for the 2015 Pan American Games. Sunny hopes to share his experience as a world-class athlete with our Chatham Club squash players.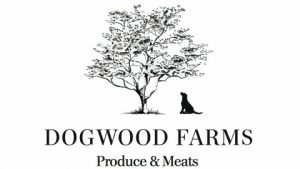 Special thanks to Dogwood Farms for contributing their all natural organic Bloody Mary mix!
---